Good news for retirement savers in 2019, they will be able to save more. Today the IRS announced the contribution limits for workplace retirement plans and IRAs. See below for a summary of the changes.
We will be working with our personal wealth management clients to make adjustments in the new year and helping our corporate clients share the news with their employees and determine how this impacts their testing and financial projections.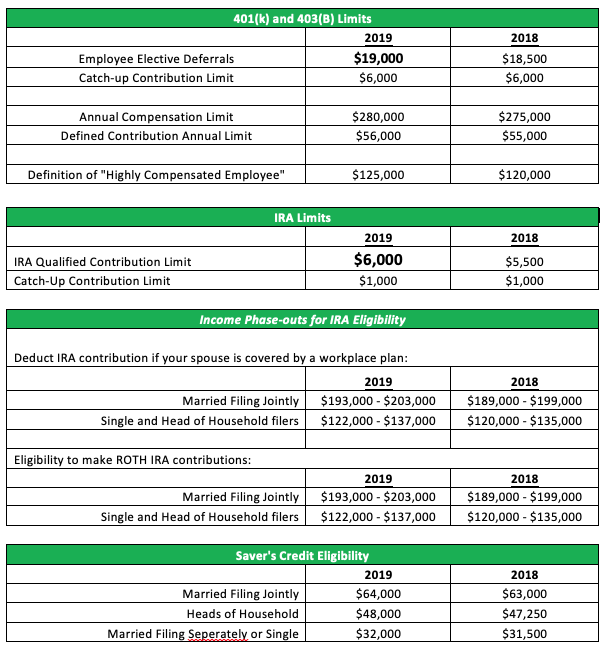 Source:  https://www.irs.gov/newsroom/401k-contribution-limit-increases-to-19000-for-2019-ira-limit-increases-to-6000
Disclosure: Nothing on this site should ever be considered to be advice, research or an invitation to buy or sell any securities.  Full disclaimer.