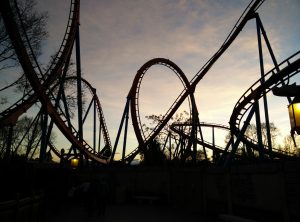 In our 2020 mid-year investment market review & outlook, Chris Thomas discusses the main economic and market related themes from a rollercoaster first half of the year along with some of the key topics and scenarios we'll be watching as we step into the 2nd half of 2020.  We also share some insight on what's currently shaping the investment and financial planning we are doing with clients. 
Full Presentation:
2020 mid-year investment market review & outlook
To save you time, we're also sharing some condensed clips from the full presentation below:
Presentation Segments:
Please do not hesitate to reach out if you have any questions or would like to discuss. We hope you're having a safe and healthy summer!
Disclosure: This communication is not intended to constitute any offer or solicitation to buy or sell securities. Offers of securities or investment advisory services may be made only pursuant to appropriate offering or other disclosure documents, and only after prospective investors have had the opportunity to discuss all matters concerning the prospective investment or engagement with their advisers, the issuers of the securities or MacroView Investment Management LLC. It should be noted that past performance is not indicative of future results.